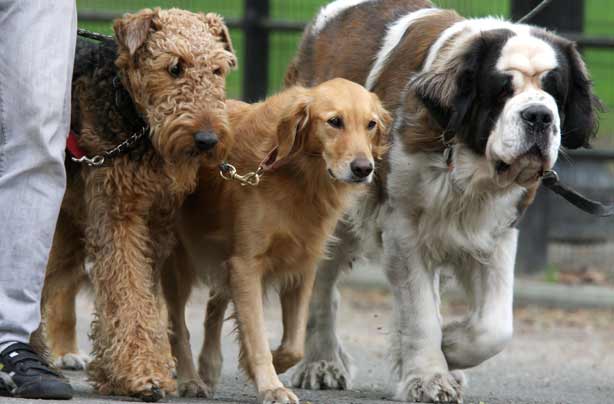 Dog walking
A great little earner if you're a dog-lover and like getting out of the house. The better you are at it, the more dogs you can walk at any one time which means you can earn more too. Make sure you have the right insurance too - public liability insurance protects you in case anything happens to the dogs or anyone else while you're out walking them.
A useful resource is
National Association of Pet Sitters & Dog Walkers
which has lots of guidance on how to run your business legally and safely so it's really worth looking at. You can also list your services on there and membership provides various extras too.