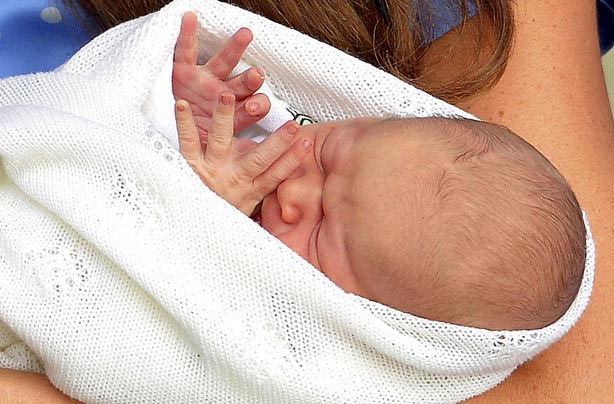 Prince George pictures: A royal baby album
Hands up if you're as obsessed with pictures of Prince George as we are?

From this first glimpse of newborn The Prince of Cambridge on the hospital steps of St Mary's Hospital in Paddington, London, the public were mesmerised by the newest addition to the British Royal Family.

Would little Prince George be the spitting image of mum Kate or dad Wills? The fascination with this new little bundle of royal joy grew and grew, with us poring over pictures of the new heir to the throne.

Over the years, we've watched the new prince take his first steps, eat Kate's hair at a royal engagement, pose for very cute Christmas pictures, visit Princess Charlotte when she was born and even meet President Obama - not bad at the age of three!

Throughout his childhood, William and Kate showed that they're just normal parents at heart, with William calling George 'a little monkey' on more than one occasion...

We know that George's interests have included 'dinosaurs - particularly the T-Rex - and volcanoes', although there may be a career as a pilot in store for him yet, as during the Royal Tour of Canada in 2016, he told his mum he was going to fly the family back to England!

He's also dabbled in baking, with Kate telling children making crispy cakes at a charity event: 'When I try to do this with George at home, chocolate and the golden syrup goes everywhere. He makes so much mess. It's chaos' - so perhaps it's Paul Hollywood who needs to watch his back?

One thing's for sure, with his floppy brown hair and big eyes, Prince George was one of the most adorable royal babies of all time, and we've loved watching him grow up.

If you want a reminder of George's best childhood moments then start clicking through to see some of them - just don't blame us if the pictures make you sigh at JUST how cute he is...