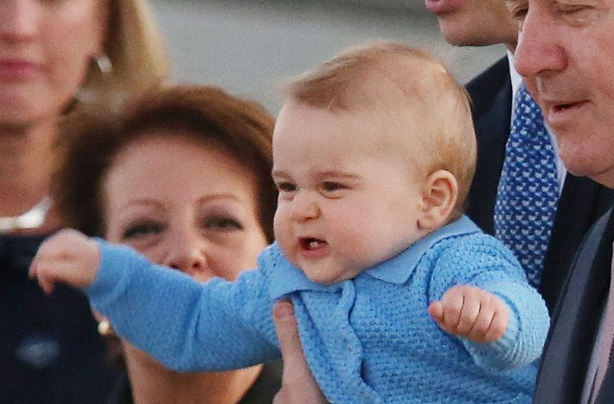 Prince George: 20th April 2014
'I'm here!' Little George looked lovely in blue as he greeted his adoring fans in Canberra, Australia, during another appearance on the tour.

His mum Kate also wore a coordinating coloured dress by Stella McCartney for the arrival, and Wills joined in with a cornflour blue tie.