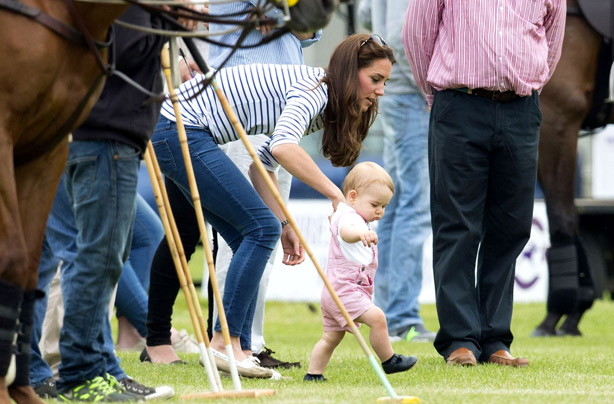 Prince George: 15th June 2014
Sitting in your throne all the time can actually get pretty boring, so it seems that little George has decided that enough is enough, he's going to get about more.

Here he is pottering about hand-in-hand with Kate (he's still a little wobbly) in Gloucestershire, where his dad and uncle Harry were playing polo. George wasn't bothered about that, he was more interested in touching the pretty ponies, but thankfully Kate was just one step behind to check he didn't get too close.