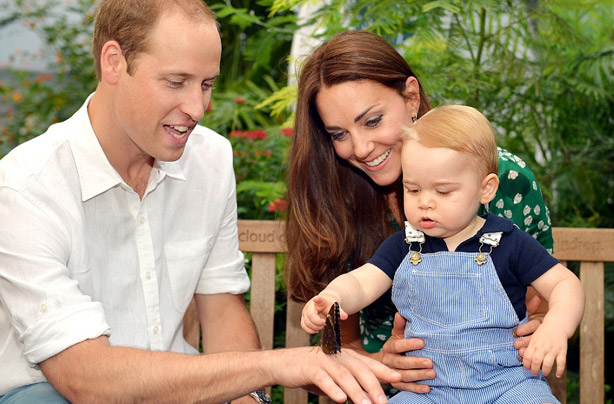 Prince George: 22nd July 2014
Happy Birthday Prince George!

Can you believe it's only been a year since this little fellow was born? These days we just can't imagine life without him.

The Press Association released two more pictures of the lovely little monarch in honour of his 1st birthday.

In this touching shot, George sits on Kate's knee while he points at a butterfly that's landed on William's hand.

The snap was taken by John Stillwell when George visited the 'Sensational Butterflies' exhibition at the Natural History Museum earlier in July. But that's not all! Click through to the next photo realeased by the palace.