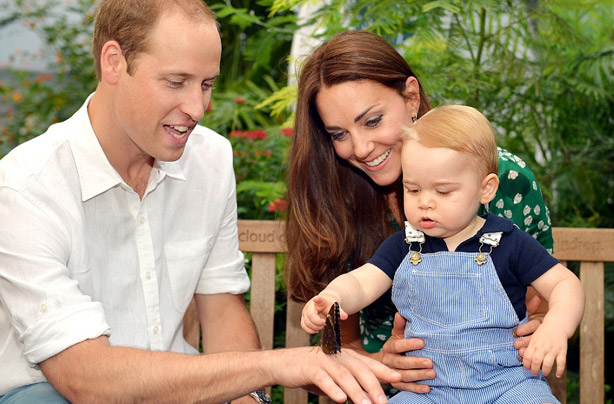 Prince George: 22nd July 2014
Happy Birthday Prince George!

In this touching shot, George sat on Kate's knee while pointing at a butterfly that had landed on William's hand.

The snap was taken by John Stillwell when George visited the 'Sensational Butterflies' exhibition at the Natural History Museum earlier in July 2014.