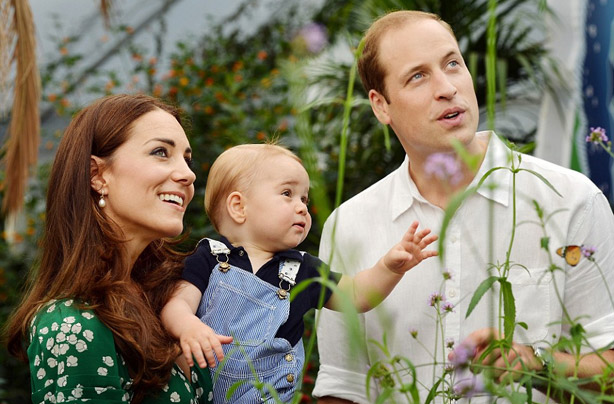 Prince George: 22nd July 2014
Kate held her then-11-month-old son in her arms on a family trip out as George reached out towards the butterflies flying around overhead.
This photo was the third and final to be released by the Press Association to mark his 1st birthday. The Duke and Duchess said of the occasion:
'We would like to take this opportunity on George's first birthday to thank everyone over the last year, wherever we have met them, both at home and overseas, for their warm and generous good wishes to George and our family.'

Too bloomin' cute.