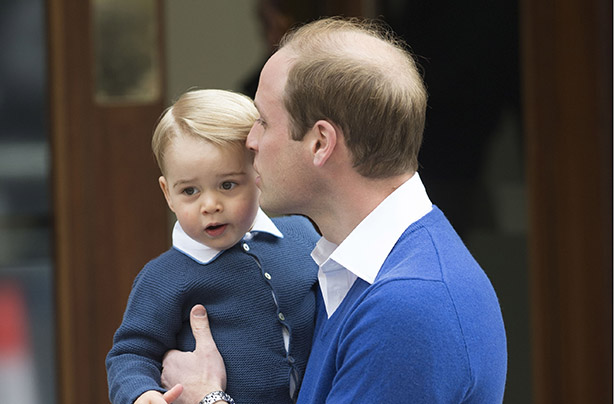 Prince George: 2nd May 2015
Looks a little bewildered doesn't he? Don't worry George, you'll be driving your little sister mad in no time!

William initially popped George on the floor to walk in to meet baby Charlotte, but a reach of the arms indicated he'd much rather be carried by Dad as he took on his big brother responsibilities for the first time. Bless!