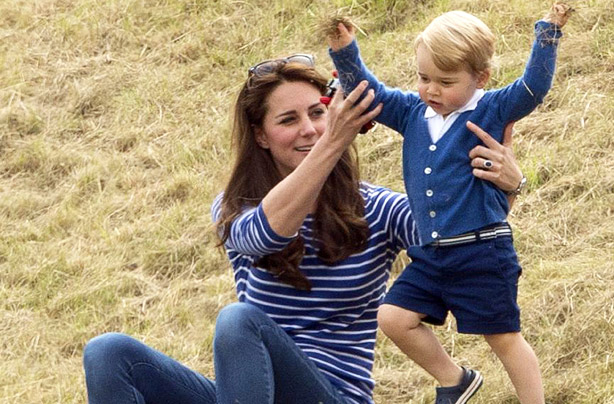 Prince George: June 2015
This snap was taken a year after that we first saw pictures of little PG attending the polo, and showing off some of his first steps.

Here he is another year older, playing with his mum on the grass while his dad and uncle Harry take part in a polo match in Gloucestershire.

What is the obsession with kids and picking grass, by the way? Little George has got quite the handful!