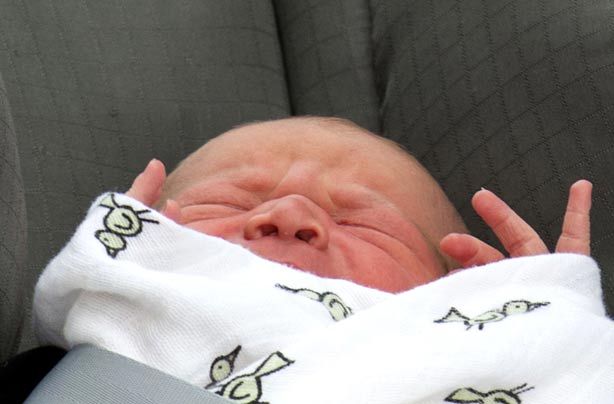 Prince George: 23rd July 2013
George's first taste of the limelight as his parents take him home from hospital. He doesn't look too impressed by the thought of travelling in his car seat for the first time however.

On the day the new parents talked about how proud but exhausted they were, with William declaring 'he has a big set of lungs on him'.