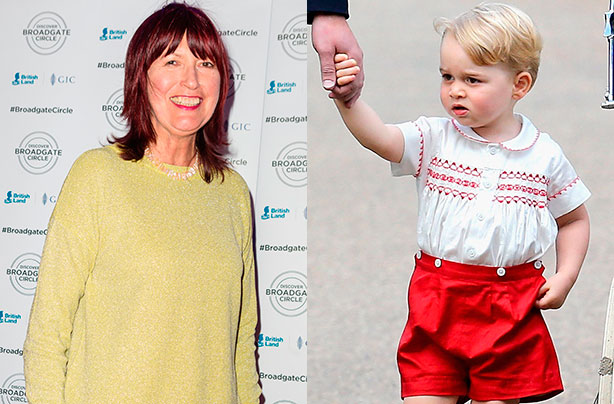 Janet Street-Porter criticises Prince George's clothes: July 2015
The stars of Loose Women are known for their outspoken tendancies, but Janet Street-Porter's latest comments have left viewers outraged with some saying she's gone too far.

Janet, who appeared on the panel yesterday (Wednesday 22nd July), sparked controversy when she labelled the prince 'a cross-dressing millionaire' during chats about the tot's outfit that he wore to his sister Charlotte's christening earlier this month.

A new picture of the royal, taken at the christening, was released to mark his second birthday yesterday, and Janet, 68, used the opportunity to give her own opinion on his outfit...

'Quite frankly he looks like a cross-dressing millionaire,' she said, adding: 'He does, he's a millionaire, and he's got a girl's blouse on.'

Viewers took to Twitter to voice their alarm at her comments, with one saying: 'As if Janet Street-Porter just called Prince George a cross-dressing millionaire. He's a baby boy. Off with her head!!' and another chipping in '#LooseWomen Janet Street-Porter should look at her dress sense before attacking others, leave George alone.'

Oh, and Janet? The outfit sold out within hours after George was seen wearing it, so maybe the little prince is a trendsetter after all?