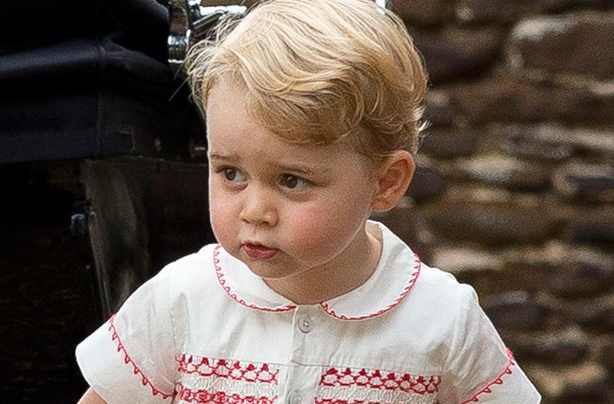 Kensington Palace issue a warning about paparazzi photos of Prince George
Kensington Palace has today issued a warning about unauthorised images of the Royal children being taken, after paparazzi began to use tactics such as bringing along children as 'bait' in the hopes of getting a coveted snap of Prince George.
The official Kensington Palace Twitter account wrote: 'The Duke and Duchess want to extend their thanks for the kind and supportive messages they have received in recent months. They have been delighted to share photos of their children and will continue to do so in the months and years ahead. Yet undercover paparazzi continue to pursue their children, selling images of Prince George to international publications.'
A link was then included to a
letter
, explaining the details of the harassment of the two-year-old.
'In recent months, there have been an increasing number of incidents of paparazzi harassment of Prince George. And the tactics being used are increasingly dangerous,' the statement reads. 'This letter is being published now to inform the public discussion around the unauthorised photography of children.'
'It is hoped that those who pay paparazzi photographers for their images of children will be able to better understand the distressing activity around a two-year old boy that their money is fuelling.'
According to the letter, photographers have 'been found hiding on private property in fields and woodland locations around The Duke and Duchess's home in Norfolk', 'obscured themselves in sand dunes on a rural beach to take photos of Prince George playing with his grandmother', and 'used other children to draw Prince George into view around playgrounds', amongst other illegal strategies.
The letter also details Kate and William's desire for their children to have a normal childhood, and not grow up within the confines of the palace walls.
'All of this has left The Duke and Duchess concerned about their ability to provide a childhood for Prince George and Princess Charlotte that is free from harassment and surveillance,' the letter continues. 'They know that almost all parents love to share photos of their children and they themselves enjoy doing so. But they know every parent would object to anyone ? particularly strangers ? taking photos of their children without their permission.'