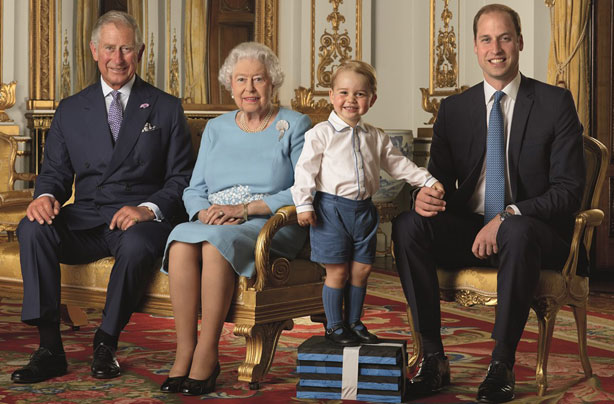 Prince George: April 2016
April 2016 marked George's appearance on his very first stamp, in honour of his great-grandmother's 90th birthday.

The image was taken in the White Drawing Room at Buckingham Palace in summer 2015 by photographer Ranald Mackenhie, with George standing on a box to bring him in line with other family members. We've all been there, George!