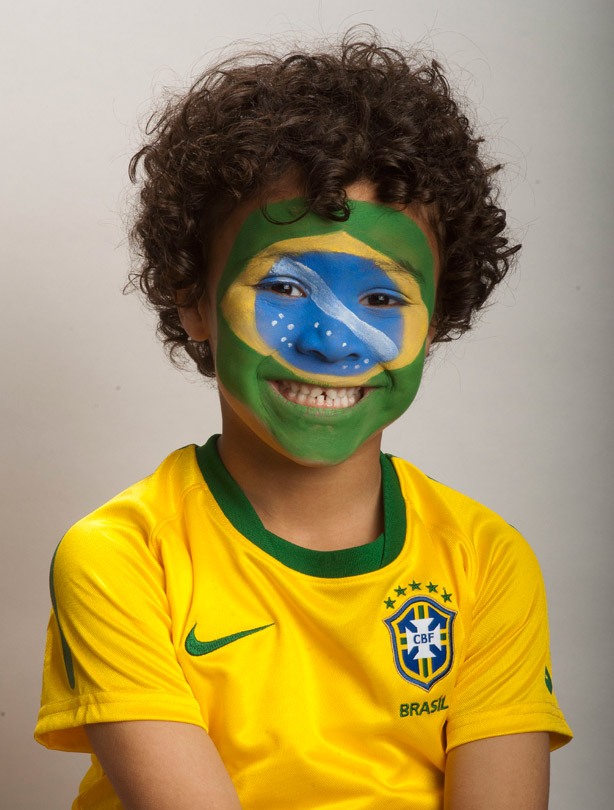 World Cup 2014 face paints: Brazil
The Brazil World Cup 2014 is here and we for one (and our kids too) are practically jumping for joy with excitement. And to help you celebrate we've created this fun tutorial in honour of the host country. This Brazil face paint will please your little ones and no doubt hubbies too! So here's exactly how to create the perfect Brazil face paint look.
To paint the Brazil face paint first find a comfortable place to work and cover surfaces in case of spillages and mucky fingers. Using a water-based face paint is best as they wash off really easily with a little soap and water. Face paint is safe to use on most skin types but you should always do a patch test of the paint on the back of your child's hand. If there is no reaction in an hour or so it should be safe to use.
To create the Brazil face paint you will need:
A pot of clean water
Water-based face paint in green, yellow, blue and white

Face painting sponges
1 fine paintbrush