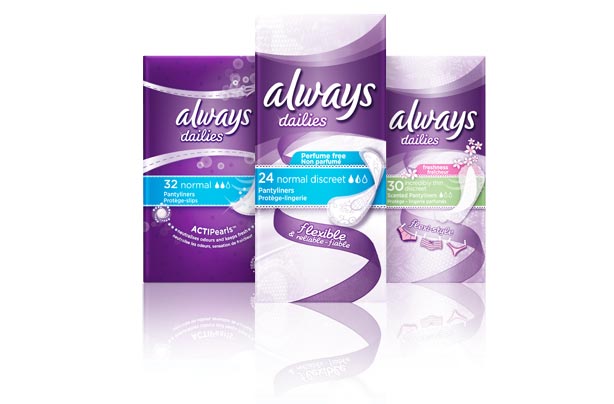 Stay fresh
To ensure you stay feeling beautifully fresh from the moment you leave home, slip on an Always Dailies Pantyliner before you set off. Slimline and discreet, it will stay put - even when you're hopping, skipping and jumping with the kids - and will keep you and your underwear fresh and comfortable all day long.
Always Dailies Pantyliners
, RRP £1.55
Sponsored by
Always Dailies
pantyliners. Keep that fresh knicker feeling all day long.