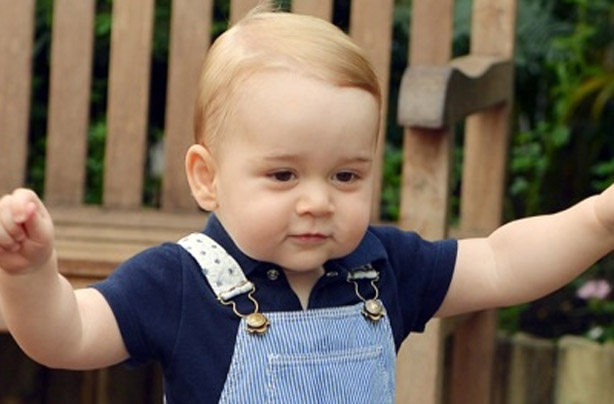 Prince George lookalike competition
Never before in the life of goodtoknow have we had a royal baby birthday, so we wanted to celebrate in style. We know how much you lot like to show off your little'uns, and we reckoned there were a fair few of you who had babies in the last year or so, just like Kate Middleton, so what could be better than to host a Prince George lookalikes competition? And that's just what we did.

We gave you the chance to win a family ticket to Jamie Oliver and Alex James' family food festival, The Big Feastival, worth £100, plus an Organix Goodies kids' bundle, including 2 x grow your own strawberry plants, 2 x birdfeeders, 2 x explorer treasure tins and 2 x checked kids' aprons - worth almost £60!

And you didn't disappoint, the comp was open to both girls and boys and could be old pics or new, tiny babies or toddlers, even a little one with a certain royal 'je ne sais quoi' about them. See your Prince George lookalike pics here and let us know what you think of the likenesses.

Please note the competition is now closed.
You'll find the winning picture at the end of the gallery - congratulations!