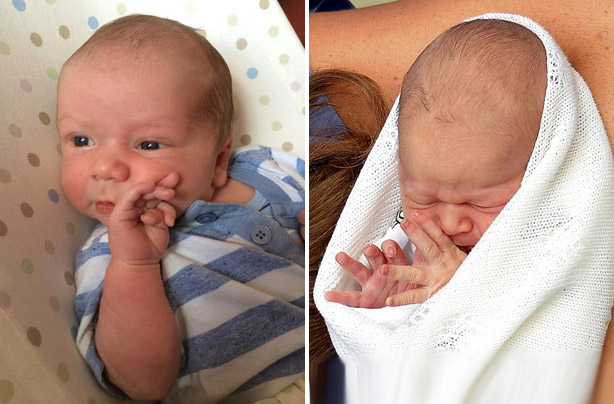 Your Prince George lookalike pictures: @StaceyCalder
goodtoknow Twitter follower @StaceyCalder's little one is just three weeks old in this picture, also called George, and weighed the same as Prince George when he was born - that's 8.6lbs. He's even holding his hand up to his face like the little Prince did on his debut outing!

Please note the competition is now closed.