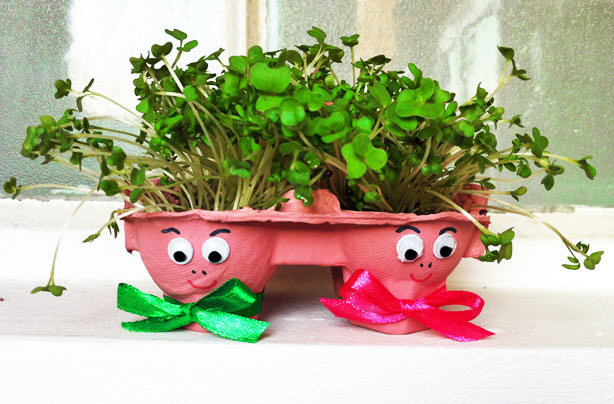 Grow cress on a windowsill
Remember the days of learning about photosynthesis? We loved learning about how light helps plants to grow when we were kids, and the best part? Getting to make your very own homegrown cress sandwiches afterwards.
This egg-box cress holder is just one of our
10 ingenious ways with egg box crafts
.