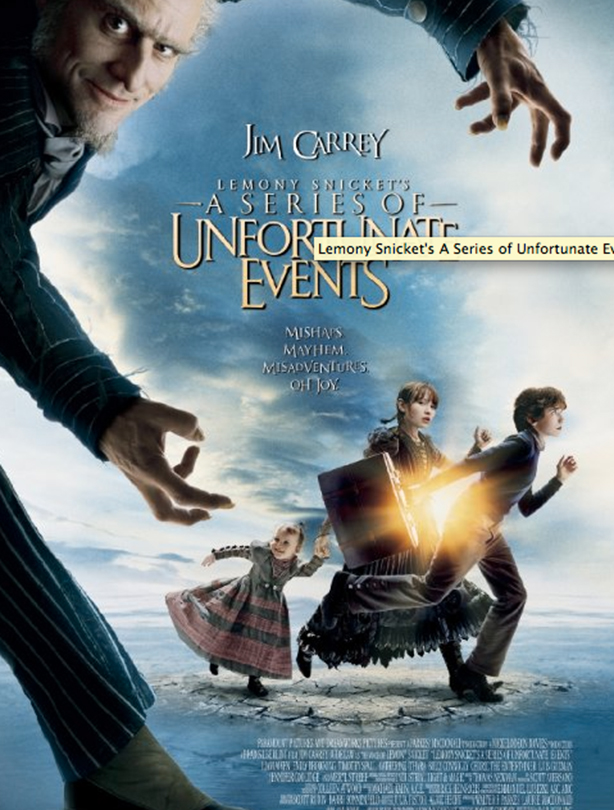 Lemony Snicket's A Series of Unfortunate Events
Three children are left orphaned when their parents are killed. The big brother and sister, along with their tot of a little sister, are handed over to their cousin, the dastardly Count Olaf who is plotting to snatch their parents' great fortune from them. Adamant that this won't happen, the children set off on a mission to protect their parents' fortune and as you might guess, stumble upon a series of unfortunate events.

Children from around 6 or 7 will love this film of kids overcoming adults in the intelligence stakes.