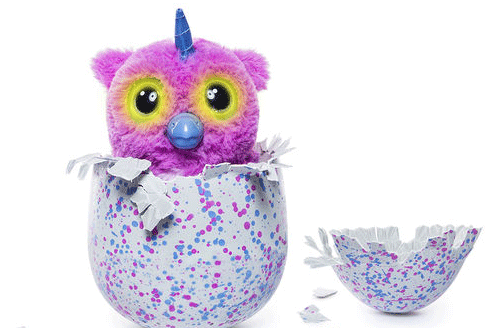 Top Christmas toys 2016: Hatchimals Owlicorn
Top toy for: The Toy Retailers Association

What is it?
Give your egg enough love and a cute Hatchimal will peck it's way out of there! Hatchimals tell you how they feel with adorable noises and can be taught to dance and play!
Who is it for?
5-12
How much is it?
£59.99
Buy Hatichmals Owlicorn Egg from
Amazon