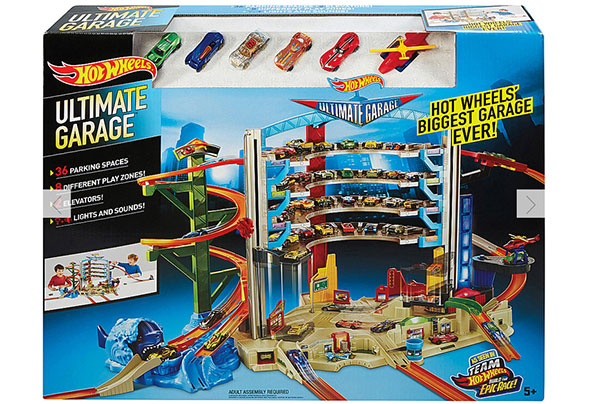 Top Christmas toys 2016: Hot Wheels Ultimate Garage
Top toy for: The Toy Retailers Association

What is it?
If you're looking for the ultimate gift for a little car lover, this is the BIGGEST EVER Hot Wheels set and features a chomping shark, a tuning shop, a petrol station and parking spots for up to 36 cars
Who is it for?
5+
How much is it?
£89.99
Buy Hot Wheels Ultimate Garage from
Amazon