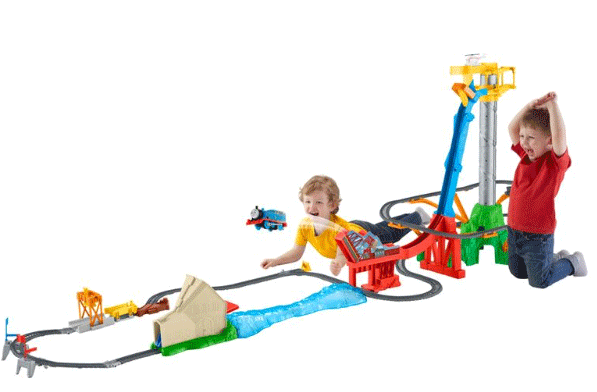 Top Christmas toys 2016: Thomas & Friends TrackMaster Thomas' Sky-High Bridge Jump Train Set
Top toy for: The Toy Retailers Association

What is it?
Your children will be speechless watching Thomas perform breath-taking stunts with the TrackMaster Sky-High Bridge Jump. The set includes a cargo hopper, waving flags, a barrel cargo piece, and removable Harold the helicopter figure.
Who is it for?
3+
How much is it?
£99.99
Buy TrackMaster Thomas' Sky-High Bridge Jump Train Set from
Amazon