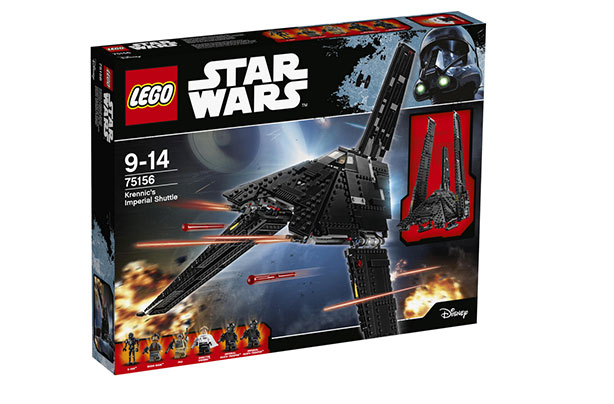 Top Christmas toys 2016: LEGO Star Wars Krennics Imperial Shuttle 75156
Top toy for: Hamleys

What is it?
The ultimate gift for a Star Wars and LEGO fan, this epic LEGO set lets you recreate scenes from he blockbuster movie, Star Wars: Rogue One complete with minifigures and blasters.
Who is it for?
9+
How much is it?
£80
Buy LEGO Star Wars Krennics Imperial Shuttle 75156 from
Amazon