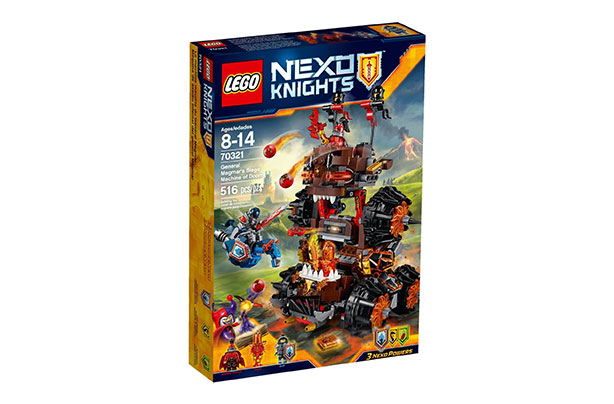 Top Christmas toys 2016: LEGO Nexo Knights General Magmar Siege Machine of Doom Construction Set
Top toy for: AmazonWhat is it?
Phew - try saying that name in a hurry! This kit comes with
3 minifigures: General Magmar, Flama and Clay Moorington, and features red flame elements and spikes, monster teeth, cockpits for General Magmar and Flama, dual catapults and a disc shooter - hours of fun!
Who is it for?
8+
How much is it?
£30
Buy LEGO Nexo Knights General Magmar Siege Machine of Doom Construction Set from
Amazon