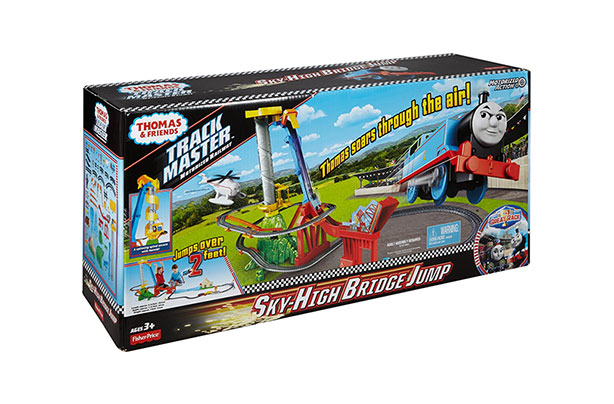 Top Christmas toys 2016: Thomas & Friends TrackMaster Thomas' Sky-High Bridge Jump Train Set
Top toy for: Amazon

What is it?
Thomas never fails in popularity, as his place on this year's top toy list proves. Send him whizzing round the track, watch him go under the bridge, and let Harold the helicopter lift him to the top of the ramp.
Who is it for? 36 months
+
How much is it?
£99.99
Buy Thomas & Friends TrackMaster Thomas' Sky-High Bridge Jump Train Set from
Amazon