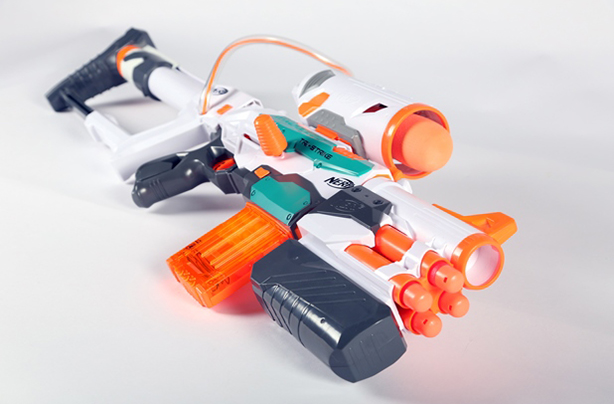 Top Christmas toys 2016: Nerf Modulus Tri-Strike
Top toy for: Argos AND Amazon!

What is it?
It's a dart gun with added extras - so beware any breakables in the house if you're purchasing this for your kids. It includes things called names like 'elite dart blasters' and a 'mighty missile launcher', and it strikes fear in our hearts.
Who is it for?
8+
How much is it?
£59.99
Buy Nerf Modulus Tri-Strike from
Amazon