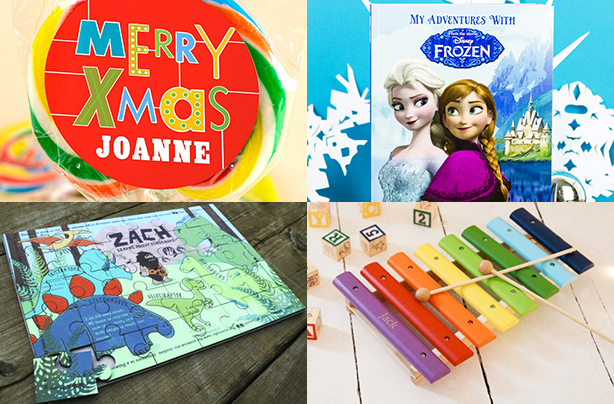 Personalised gifts
Add a little extra magic to your child's Christmas this year with one of these lovely personalised gifts for girls or boys.

Children love being made to feel extra special and these thoughtful gifts will do just that. Imagine their delight when they see a present left from Santa on Christmas morning with their own name on it? They'll be over the moon.

Surprisingly, personalisation doesn't cost too much more than the generic options, and in some cases is free, so you won't have to spend a fortune finding a gift that your little one will be able to treasure for years. We've included inexpensive personalised train sets, princess handbags, height charts, puzzles and everything in between.

Scroll through for our top pick of personalised toys, games and gifts for kids...