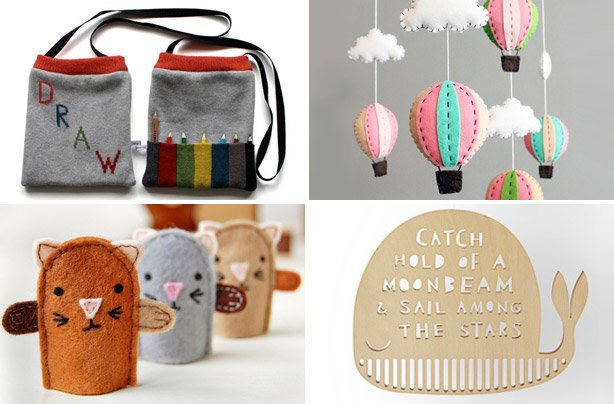 The most unique kids' shops on Etsy
You know the feeling you get when you discover a shop so pretty, so full of wonderful things you never knew existed, that you almost want to keep it a complete secret so that no one else can experience it's delights? Well you're about to experience that seven times over.
We've scoured handmade goods site Etsy to find you some of the most unique gifts for kids that we could find.
From pretty hanging mobiles, alphabet-shaped colouring crayons to funky artwork for their bedrooms, we think you'll agree we've found some of the most unique gifts for kids.
And especially for you, you can
20% off
at four of the shops featured in this gallery, thanks to our friends over at
Essentials magazine
- spend wisely!