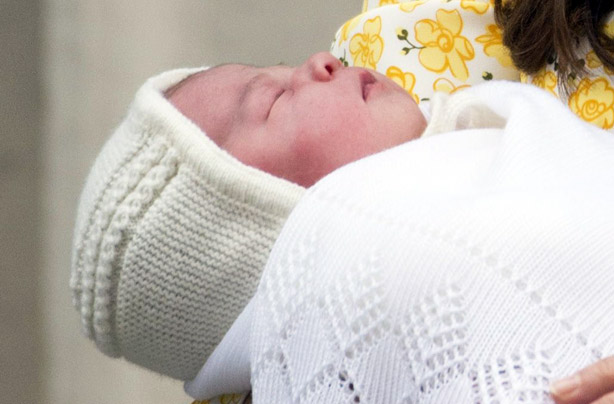 Princess Charlotte of Cambridge
Nine months of waiting all lead to this one, iconic moment.
When Kate Middleton was reported to be in labour at around 6:30am on 2nd May 2015, the whole world was waiting on word that we had a new baby Prince or Princess.
At 8:34am that same day, a new addition to the royal family - later named Charlotte Elizabeth Diana - was born, and introduced to us all on the front steps of the Lindo Wing of St Mary's Hospital, Paddington, London.
Then only known as the Princess of Cambridge, the little lady slept peacefully all the way through her big debut at 6.30pm that evening (and we can't say we blame her, having been born just 10 hours earlier).
And how gorgeous was she? Dark haired like her mum with rosy-red cheeks, and wearing a teeny white bonnet to protect her from the evening chill, it was love at first sight for us at GoodtoKnow.
You may have seen these photos a thousand times by now, but we bet you want to see them over and over again. In fact, we're not sure we'll ever tire of looking at those happy parents with their daughter - we're still not bored of looking at
Prince George's first pictures
!
We can't wait until each time we get a glimpse of the tiny royal. We hope the next time we see her will be in a candid family photo similar to the one the couple released for their Christmas card in their back garden. And we hope to see George in the pictures, too!
Click through the gallery to see more adorable Princess Charlotte of Cambridge pictures, as and when they come in.