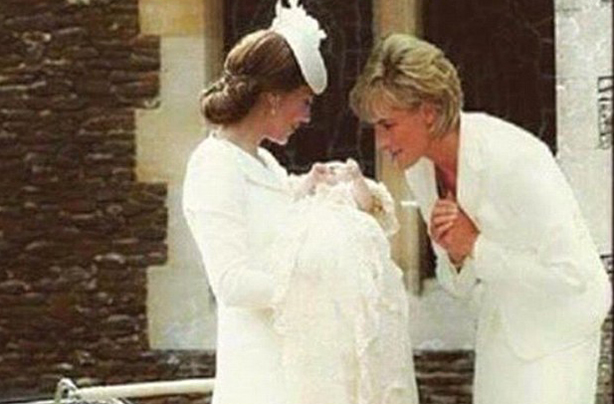 Princess Charlotte... with Diana?
This has got to be the weirdest royal picture we have ever seen. Someone has edited an old picture of Princess Diana and photoshopped it onto an image from Princess Charlotte's christening so that it looks like she was there... Weird.
We're not sure why someone would do this and we're not quite sure how we feel about it. Sure, it's nice to acknowledge Diana's presence at such a significant event, but isn't it just a little bit creepy?

The orignial Diana picture is taken from a photo of her meeting Mother Theresa in 1997, just two months before her death.

What do you think?
Image: Facebook