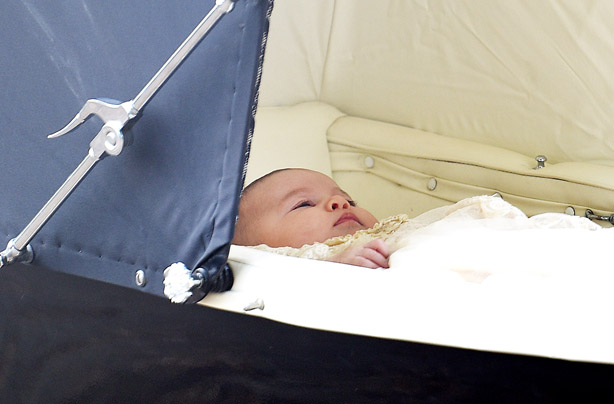 Princess Charlotte at her christening: July 2015
Of course, the ultimate tribute to Diana was in one of the names that the little Princess was christened, Princess Charlotte Elizabeth Diana, after her late grandmother, and the other after her great-grandmother, the Queen.

In his homily, released today by the Archbishop of Canterbury, he said:

'It seems that different forms of ambition are hard-wired into almost all of us. At a baptism our ambitions are rightly turned into hopes and prayers for the child, today for Princess Charlotte. Everyone wants something for their children. At our best we seek beauty, not necessarily of form, but of life.

'In such times as ours, those who suffer - such as the wounded or bereaved in Tunisia and other places - need lives of beauty around them; lives that share healing and hope, offering to all around them, both in times of light and darkness, a vision of a Christ-filled future.'

It's lovely to hear that Princess Diana's presence would have been so strongly felt by the royal couple and their friends and family, and how nice it was to get a glimpse of baby Charlotte again!