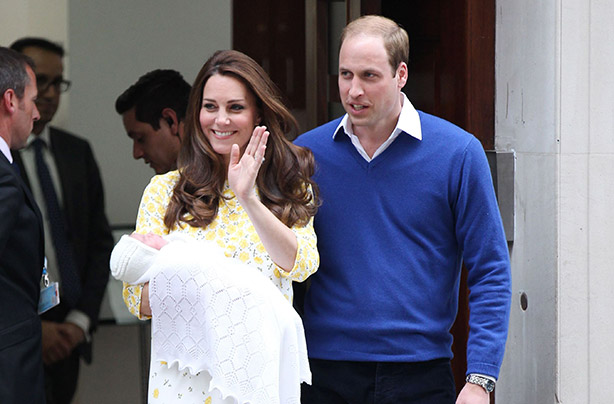 Princess Charlotte: 2 May 2015
The royal couple only came out for a few minutes, before briefly returning inside the hospital to get little Charlotte into her car seat for the journey home.

William stood close to Kate throughout with his hand protectively on her back. He was also there to give her a helping hand down the steps outside the hospital.

Such a gentleman!