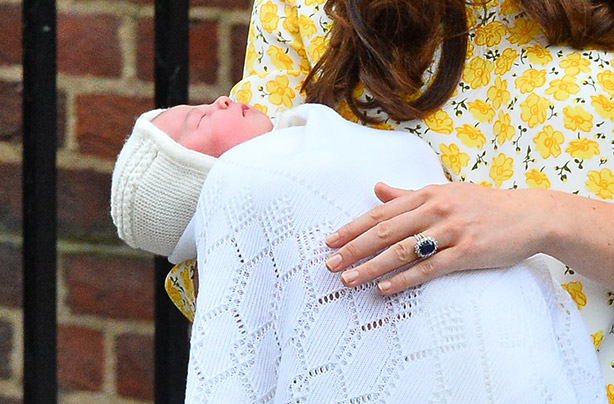 Princess Charlotte: 2 May 2015
The little Princess is tiny! She looked so sweet wrapped up in a pretty white blanket and matching bonnet.

It did seem the Duke and Duchess were keen to make the birth of their second child a little more 'low-key' than last time (if that's ever possible).

They reportedly hired a new PR man to help manage the event and keep it as simple as they could.