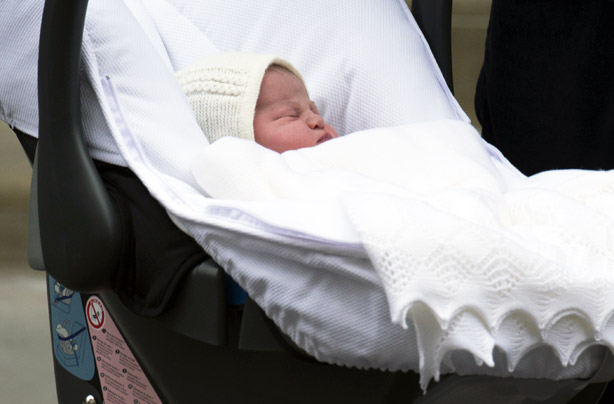 Princess Charlotte: 2 May 2015
Here's the little one all ready to on her first car journey to Kensington Palace, just a short drive from the hospital. William sat in the front with the couple's close protection officer, with Kate and baby in the back.

Thanks to a ruling by the Queen in 2013, Kate and Wills' second child has been given the title Her Royal Highness Princess Charlotte Elizabeth Diana of Cambridge. Before this, only the eldest son of the Prince of Wales was able to inherit the title of HRH. Without this ruling, Charlotte would have been known as Lady Mountbatten-Windsor.