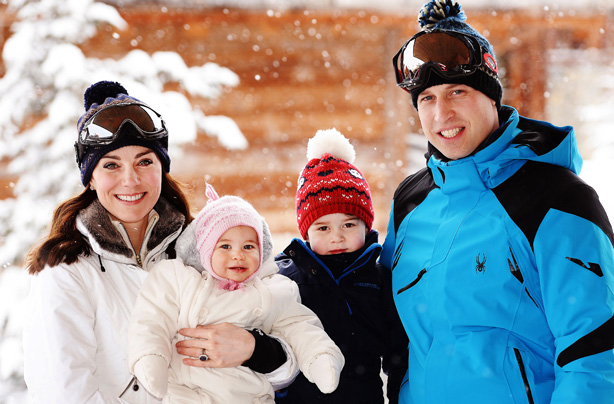 Princess Charlotte on a family ski trip: 7th March 2016
The Duke and Duchess of Cambridge have released the most adorable family snaps yet!

The series of photos, which were released by Kensington Palace today, were taken on the Duke and Duchess' first holiday as a family-of-four.

The beautiful 10-month-old Charlotte is pictured in a white ski suit with a knitted pink hat, matching mum Kate's white jacket. Although she hasn't quite progressed to a pair of ski goggles just yet.

In contrast her brother George is in a navy blue suit and red hat, which we're sure he had some say over as Kate has frequently spoken about how 'bossy' and independent the two year old is at home.

The family were on a private skiing holiday in the French Alps and, according to royal officials, the holiday was also the first time either of the children have played in the snow.