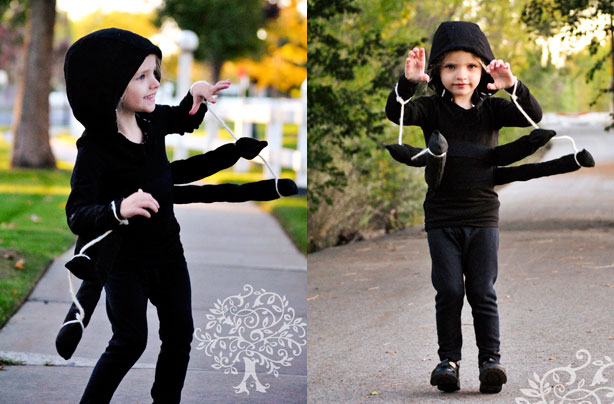 Book: Charlotte's Web
Why we love it:
This costume is perfect for
World Book Day
but can also be recycled come Halloween, saving us a job further down the line. Kids absolutely love the novelty of having eight legs and will be delighted at their new found form. We also think this is great for its crowd pleasing abilities - boys and girls both adore the idea of being a creepy crawly we've found and will happily play with their new found form for hours.
What you'll need:
An all black outfit for your little one and some old tights to stuff for the spider's arms, (or is it legs?).
Difficulty rating
: 4/10
Picture:
Shaffer Sisters