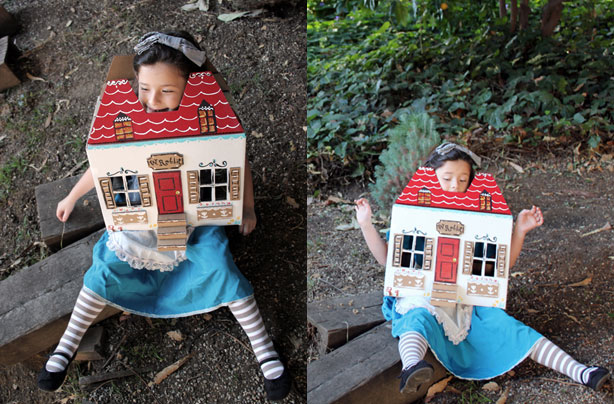 Book: Alice In Wonderland
Why we love it:
Forget the predictable Alice costumes and opt for this instead! Dwarf your little one in a big cardboard box house and they'll look like they've shrunk like the first few scenes of Lewis Carroll's brilliant novel.
What you'll need:
All the usual Alice bits and bobs - a blue dress, white apron, white tights and a ribbon - plus a cardboard box. You'll need to paint the box to look like a house, but this is something you can do with your child as a fun activity leading up to
World Book Day
.
Difficulty rating
: 6/10
Picture:
Misha Lulu