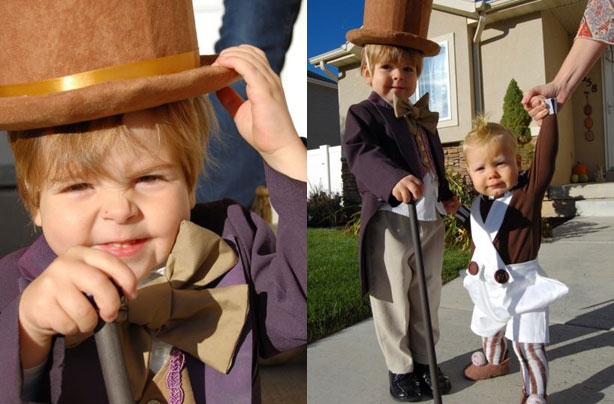 Book: Charlie And The Chocolate Factory
Why we love it:
Anything that involves the potential of matching sibling costumes is a winner for us. Just look at that little Oompa Loompa! We'd also like to point out that if your children are dressing up as characters from Charlie And The Chocolate Factory then that automatically qualifies you to be a serious and official chocolate taster - just to work out which bar they should use as a prop of course...
What you'll need:
You can make the top hat from cardboard and fabric easily enough if you have those to hand, and the rest can be cobbled together. Try charity chops for old fashioned tops or shirts, use one of your old scarves for the bow and look in the supermarkets for a dressing up jacket. Although, if you fancy it you could give this whole outfit a go on the sewing machine - we wish you luck!
Difficulty rating
: 8/10
Picture:
Mitch and Micky