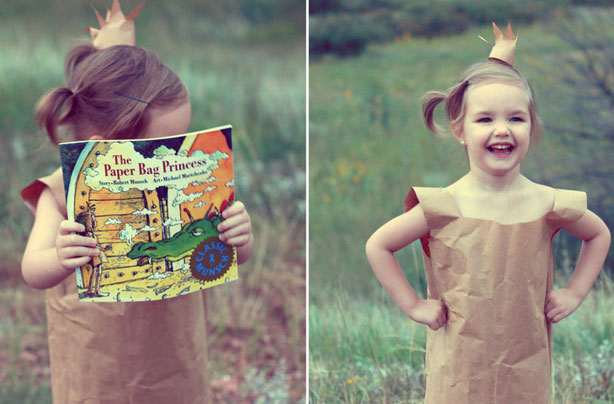 Book: The Paper Bag Princess
Why we love it:
When time is tight there's nothing better than a quick fix costume, and this fits the bill. This costume comes with a crown and a dress, so we don't think there there'll be any complaints coming from your little princess if you suggest this.
What you'll need:
Some brown paper and really good sticking skills. It might also be good to pop this over their uniform if it's still chilly come
World Book Day
, which we have a feeling it will be.
Difficulty rating:
3/10
Idea:
Seeker of Happiness