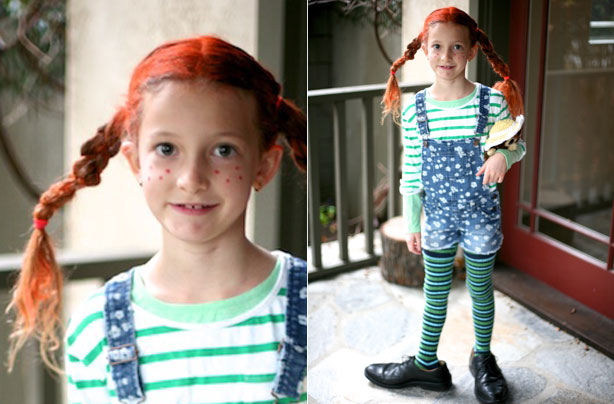 Book: Pippi Longstocking
Why we love it:
This costume takes us back to reading the Pippi Longstocking books ourselves, plus it's very easy. If you've got a little girl who is always getting herself in scrapes, we think they'd be perfect for this.
What you'll need:
The beauty of this costume is that we're almost certain you'll have all the items needed already in your cupboard. A layering of colourful clothes, some stripy socks and some orange hair spray will transform any little girl into the lovable Pippy.
Difficulty rating
: 2/10
Picture:
My Life At Playtime