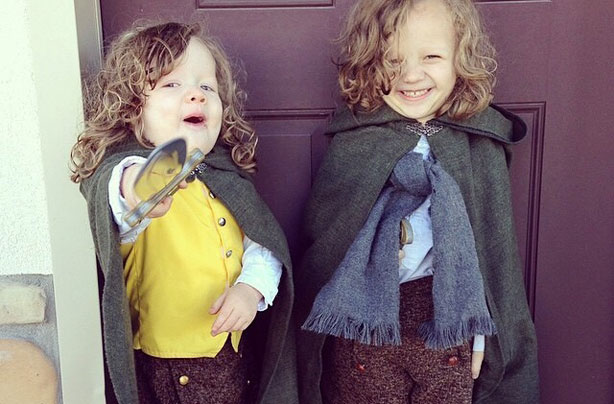 Book: Lord of the Rings and The Hobbit
Why we love it:
Nothing makes a cuter costume than dressing your kids up as mini people! We love the simple but effective components and think any little boy would jump at the chance to be Frodo Baggins for the day. If you've got a few little people then there are plenty of ways to add to this theme. For little girls think the beautiful white elves and for boys think Gandalf.
What you'll need:
Some cardboard or plastic swords, colourful jackets or waistcoats, woolen scarves and a couple of homemade cloaks. These might seem tricky but you can whip them up from a large rectangle of fabric and a few stitches gathered around the neckline.
Difficulty rating
: 5/10
Picture:
Tumblr