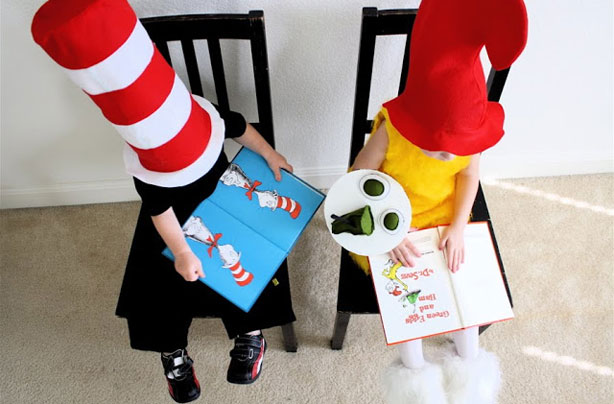 Book: Cat In The Hat and Green Eggs and Ham
Why we love it:
There's nothing more recognisable than a Dr. Zeus character and these classic costumes are sure to impress come
World Book Day
. If your child has been learning about The Cat In The Hat or Green Eggs and Ham then they're going to love this idea.
What you'll need:
These hats can be made from either cardboard or felt and would only take half an afternoon to get through. The rest of the outfit is just a few pieces of clothing that be be put together from whatever is in your child's wardrobe like an all black ensemble or a yellow dress and white tights. If you want to go all out you could make the whole outfits - just be prepared to give a whole day over to the process.
Difficulty rating
: 3/10 for the quicky version.
Picture:
Made