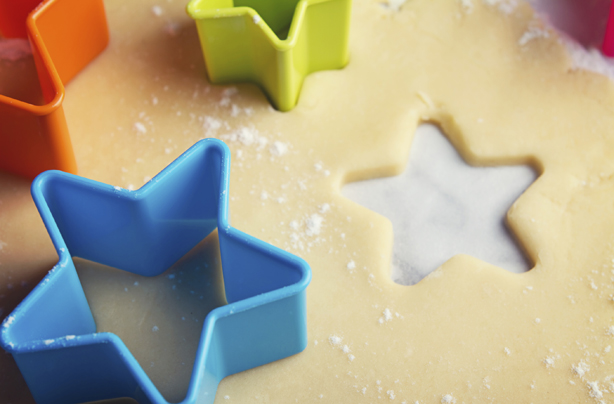 Party bag filler ideas: Baking kit
You can do a baking party bag on as big or small scale as you like. A little bag of cookie cutters is a cute gift, but you can upscale with child-sized aprons, wooden spoons, or jars full of ingredients, if you wish.

Don't forget - if you're going to be handing out anything the kids will need to cook themselves, check with parents before the party to avoid any allergy issues.