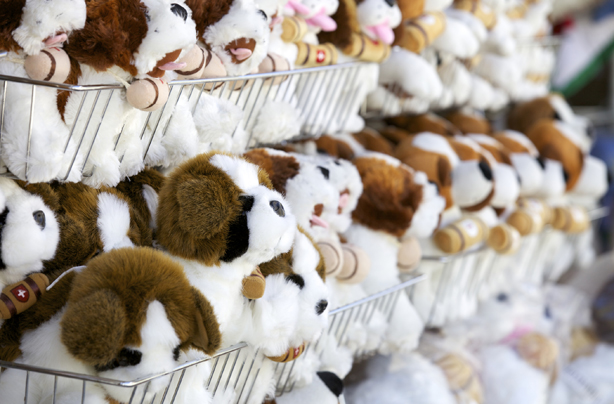 Party bag filler ideas: Cuddly toys
Yes, we know they've got enough of them already, but this is a really sweet idea that'll cost you
far
less than a Build-A-Bear.
Buy a selection of cuddly animals (from supermarkets, they're usually as little as £1, and not bad quality either) and tie paper collars around their necks. As each child leaves, ask them to name their new 'pet' and write the name on the tag, before sending the stuffed toy off to its new home.
This is particularly apt if you've had an animal safari as your
kids' party entertainment
...