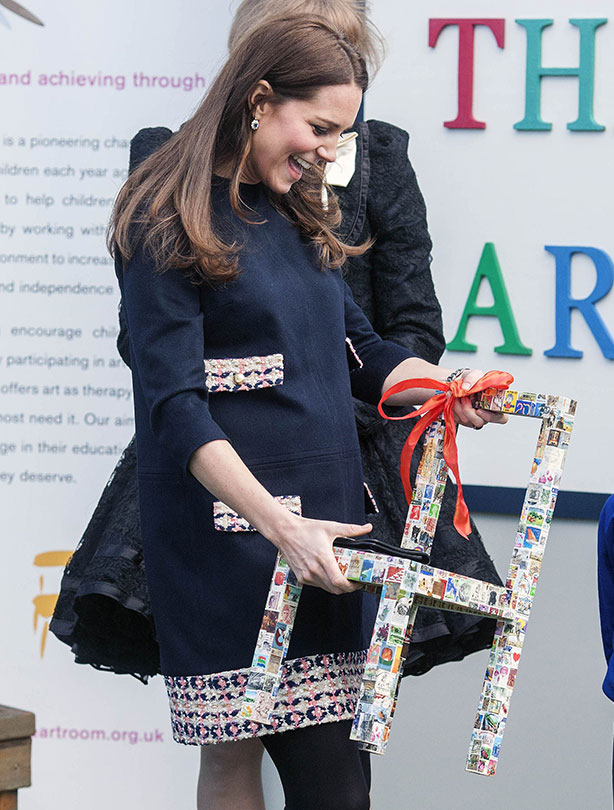 Kate Middleton pregnant: January 2015
By January 2015, the second royal baby was making their presence known as Kate's bump - which she chose to dress here in a £450 loose fitting navy maternity dress by Madderson London - continued to grow.

During this visit to Barlby Primary School in Ladbroke Grove to open an art room, she was presented with a small printed chair for Prince George, and looked thrilled with the new addition to the nursery.

A few days later, she visited another school in Kensington, where she told a student she could feel her baby 'kicking all the time'.