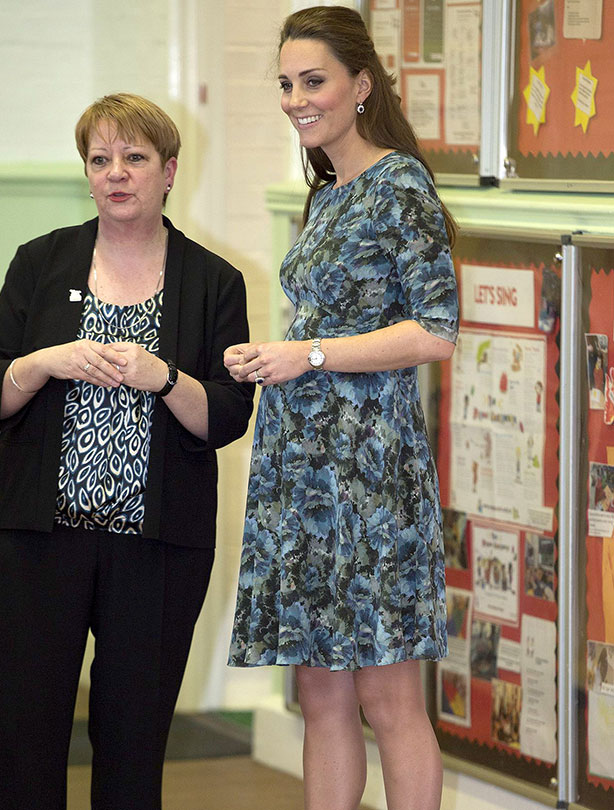 Kate Middleton pregnant: February 2015
Kate visited Action for Children's centre in Smethick for a playdate with some of the attendees. She got stuck in, playing and building crafts with the children, and told those present that 'George would have loved this!'

The half-up half-down hairdo she's is sporting here exposed a hint of grey in her hair during the appearance, which was widely reported and scrutinised by the press. Many suggested that she had given up hair dye as a result of her pregnancy, although the NHS advises that it's not usually necessary to do so.

Either way, the reports were hit with backlash from the public, who said (quite rightly) that Kate looked gorgeous and glowing regardless.