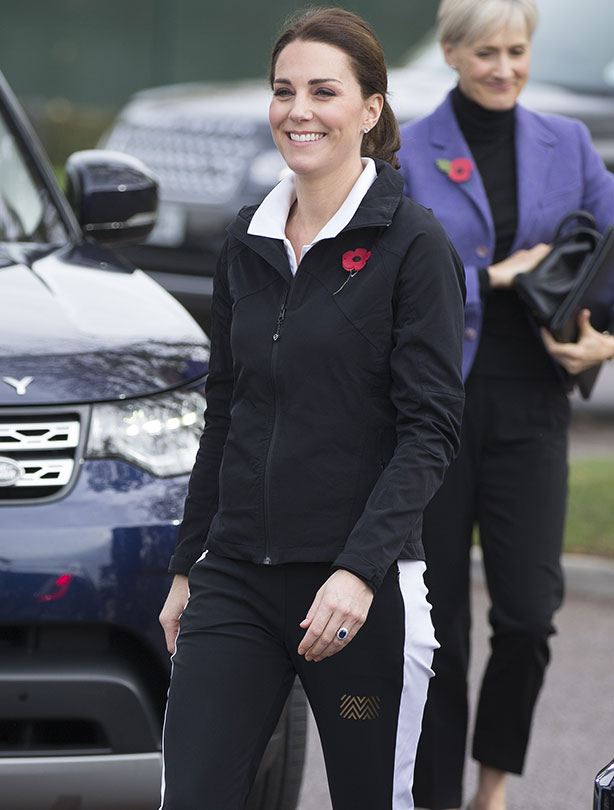 Kate Middleton pregnant: October 2017
On Halloween 2017, Kate attended her first solo engagement since announcing her third pregnancy - and chose a rare casual outfit, complete with £170 Nike trainers, for the occasion.

The Duchess participated in a session with the Lawn Tennis Association, an organisation which the Queen had been patron of for 64 years before Kate took over her duties.

In addition to meeting members of the team, the mum-of-two was spotted hitting a ball back and forth with a young guest as part of a Tennis For Kids workshop.

Earlier this same month, Kate mentioned during a chat with Andy Murray's mum Judy that she's keen for Prince George and Princess Charlotte to take up the sport - so perhaps she was just getting some practice in for when they're big enough to hit the courts!