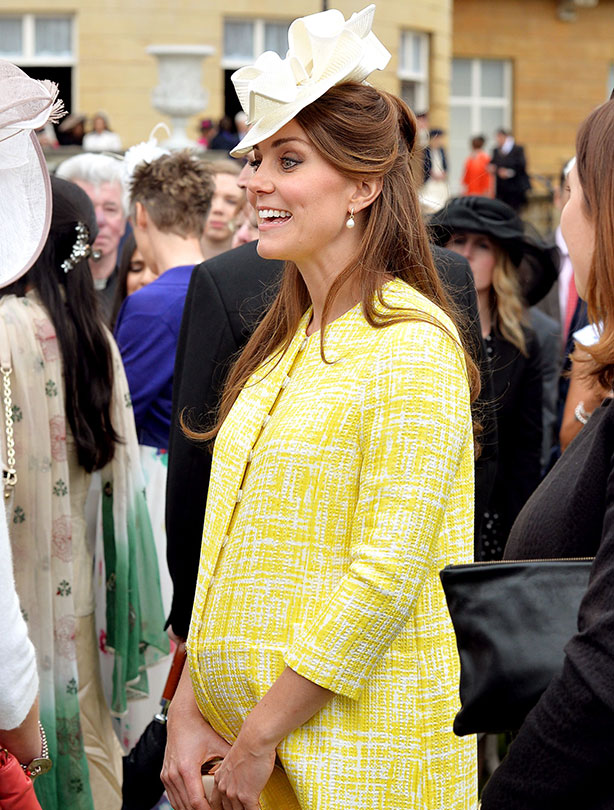 Kate Middleton pregnant: May 2013
Kate looked lovely in yellow as she showed off her bump at the Buckingham Palace Garden Party in May.

All eyes were on the now 31-year-old as she laughed and chatted with guests at the prestigious event, who collectively consumed an impressive 27,000 cups of tea and some 20,000 sandwiches and slices of cake throughout the day.

Around this time, it was reported that Kate was preparing for parenthood by reading as many baby books as she could get her hands on.

'She is fascinated by the life growing inside her, and she is full of questions,' a family source told Us Weekly.

She was also now said to have moved on from sugar and craving spicy curry instead. After smelling a local shopkeeper's wife's Indian cooking in a shop and saying it smelt 'lovely', the couple gave her some of the dish to take away.