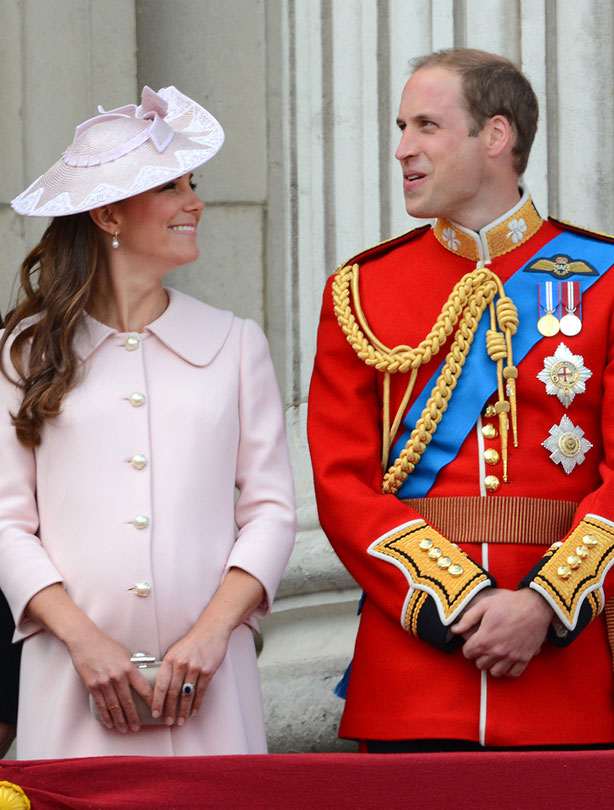 Kate Middleton pregnant: June 2013
Not long to go now! Heavily pregnant Kate beamed up at husband William as they enjoyed the Trooping the Colour parade from the Buckingham Palace balcony in honour of Queen Elizabeth's birthday.

Now eight months along, this was to be her last official engagement before putting her feet up and preparing for the arrival of her firstborn.