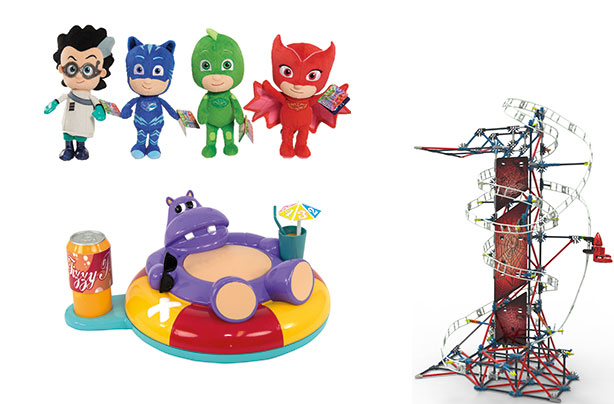 Top kids' toys for 2017
Just when we thought our purse strings had recovered from Christmas, there's been a whole new set of top toys ready to rock our kids' worlds as the Toy Fair have released a list of what they predict will be the most popular toys for 2017.
Selected by an independent panel of retailers, these experts in toys have considered over 41 companies and looked into 15 different categories to pick what they think will be the most anticipated toys of the coming year. Looking at girls' toys and boys' toys together, the age range spans from toys for toddlers to those of higher ages.
The Toy Fair announces its Best New Toys every year, but for 2017 there have been four new categories added to reflect the growing trends in children's toys. As well as 'wooden toys' and 'wheeled', 'collectables' have also received a mention to recognise the importance of collectible toys to the industry.

One of the most exciting changes this year, though, is the S.T.E.M (Science, Technology, Engineering & Mathematics) category which will hopefully encourage children's interest in these areas.
Among some of the favourites is the LEGO City Police Mobile Command Centre - if you've got yourself a little one that loves upholding the law at home this could be a hit! For pranksters, the Slime Blaster is sure to go down a treat, but make sure they don't do it in the house! Or if you're feeling nostalgic, maybe you'll consider gifting your little darling with a Sylvanian Families Starry Point Lighthouse.

Keep scrolling to find out which toys are predicted to be the biggest hits of 2017!