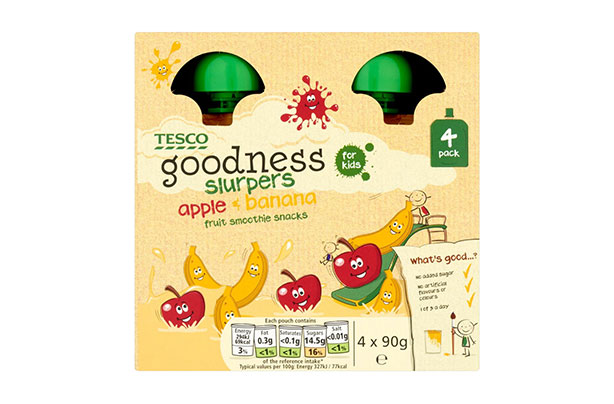 Tesco Goodness for Kids Fruit Slurpers Apple & Banana (90g)
Sugar per serving: 14.5g

With just 63 calories and 0.3g fat per serving, it'd be easy to assume that these slurpers are a good all-rounder for lunches, snacking and more.

However, Action on Sugar included them in a round up of seemingly healthy drinks to shed light on - you've guessed it - their sugar content, which is 14.5g per relatively small serving.

What's more, these smoothie pouches are only 90g, whereas a typical serving of smoothie would be 200ml - so if you were to give more than one, or squeeze them into a glass, the sugar levels would be even higher.